日本語 / English
***************************
The Japanese Society for Mother Tongue, Heritage Language, and Bilingual Education. Announcement and Call for Proposals for the 2019 MHB Research Convention
***************************
The aim of "The Japanese Society for Mother Tongue, Heritage Language, and Bilingual Education (MHB) " is to explore language education methods, theories, and research methods in which infants, children, students, and other learners in multi-lingual environments in Japan and abroad can acquire multilingual skills including those of reading and writing. With the theme of "Aiming for education practices that activate all linguistic resources: Innovations of language teachers" the 2019 convention plans to hold a keynote lecture, workshops, and research presentations by society members. Please refer to the following details for how to participate in the convention as well as how to apply for presentations in it. We are looking forward very much to your participation in this convention.
2019 MHB Convention Organizing Committee
A Summary of the Convention
Date:Wednesday 7th August 2019 – Thursday 8th August 2019
Venue:Ritsumeikan University Kinugasa Campus (56-1 Toji-in Kitamachi Kyoto 603-8577) Keigakukan 1st Floor.
*Access Map: http://www.ritsumei.ac.jp/accessmap/kinugasa/
*Kinugasa Campus Map: http://www.ritsumei.ac//.jp/campusmap/kinugasa
Sponsorship: Ritsumeikan University Graduate School of Language Education and Information Science; Ritsumeikan University Faculty of Letters
Theme: "Aiming for education practices that activate all linguistic resources: Innovations of language teachers"
The theme of this year's MHB annual convention is: "Aiming for education practices that activate all linguistic resources: Innovations of language teachers" as stated above. Children residing in Japan who are the beneficiaries of the nation's foreign language education are experiencing more diverse and complex linguistic and learning situations. In addition, there is a growing movement toward the learning of specialized subject areas using English as the medium of instruction (e.g. CLIL, EMI, CBI). In a similar vein, in the cases of teaching other foreign languages, learners often know the target language as their heritage language and thus schools and universities need to adjust their teaching methods and curricula accordingly. Even foreign schools and international schools contain a greater diversity of students. Therefore, this area is also linked to the MHB area of activities: "various types of foreign language education" beyond the initial boundaries set by MHB. Although MHB covers five defined areas, these areas are not necessarily clearly delineated.
Given such circumstances, the convention this year has invited Dr. Kumiko Murata of the Graduate School of Education, Waseda University, who has been publishing extensively on English-Medium Instruction as our plenary speaker. Professor Murata will give us a lecture on the meaning of this type of move, global trends, and other knowledge we should know. On the second day of the convention we offer workshops focusing on language pedagogy and curriculum: how to run international co-learning (Collaborative Online International Learning, or COIL), how to support newcomer children's first languages, and university professors' pedagogical strategies to make EMI course instruction successful. In addition to these events, the convention will have concurrent sessions of presentations and poster presentations on the various themes that the MHB covers over the course of the two days. On the evening of the first day we will hold Special Interest Groups' activities as well as a dinner. Please join us for both days. Let's enjoy our discussions together.
Program
Wednesday 7th August
12:15 Registration Desk Open
13:00 Opening Remarks
13:05 Keynote Speech "English Medium Instruction/Education in Bi-/Multilingual Settings from an English as a Lingua Franca Perspective"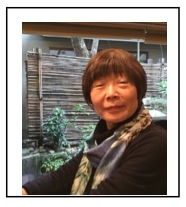 Professor Kumiko Murata (Waseda University) English-medium Instruction/Education (EMI/E) has been promoted worldwide due to the acceleration of globalisation. This lecture discusses various issues closely connected to the implementation of EMI, including CLIL (Content and Language Integrated Learning). In addition, by introducing the notion of ELF (English as a Lingua Franca), which, in definition, is often practiced in multilingual settings, it also confirms the close relation between EMI and bi-/multilingualism despite their being often discussed in conflicting terms. In this context, the E of EMI should naturally be understood as that of ELF. This might sound a matter of fact, however, in reality there is often a great gap between the actual use of ELF and language policy and practice in education. The lecture highlights the gap by presenting data from the research by the speaker and her colleagues and confirms and reiterates that the full understanding and awareness of ELF use is essential for the effective implementation of EMI, which simultaneously leads to understanding of the role of mother tongue, heritage language and bi-/multilingual education as well as the practice of translanguaging.
著書・編著書(Books, Edited books)
– Murata, K.(ed.)(2019) English-Medium Instruction from an English as a Lingua Franca Perspective: Exploring the higher education context. London: Rout ledge.
– Murata, K.(ed.)(2016) Exploring ELF in Japanese Academic and Business Contexts: Conceptualization, research and pedagogic implications. London: Rout ledge.
– 村田久美子・原田哲男編著 (2008)『コミュニケーション能力育成再考―その理論と実践』ひつじ書房 (And many others)
14:30  Recess
14:50  Oral Presentations
17:00  Special Interest Group (SIG) activities:
Japanese as a Heritage Language SIG
b. International Schools SIG
Assessment SIG
Bilingual Essays SIG
Diverse Foreign Language Education SIG
19:00  Dinner
Thursday 8th August
9:30 Registration Desk Open
10:00 Workshops
12:00 Lunch
13:00 General Meeting
13:30 Poster Presentations; Demonstrations
14:40 Oral Presentations
16:00 Closing of the Convention (This time may vary depending on the number of oral presentations)
※Information on Sign Language Interpretation:
If you require sign language interpretation, please press the Sign Language Interpreter button at the time of online pre-registration. Although we are unable to provide a sign language interpreter for every presentation, we will discuss for which presentations and lectures interpreters will be available.
※Details will be issued by the end of June after the program has been confirmed.
※Non-SIG members will be allowed to participate in SIG meetings on Wednesday 7th August
Participation Fees ・ Payment Methods
(1)Convention fees
<Advanced Registration 2019/4/1〜7/10>
General member / Student member 2000yen
Associate member / Non-member 4000yen
<Registration on the day>
General member / Student member 3000yen
Associate member / Non-member 4000yen
※The strict deadline for advanced registration is 17:00 (Japan Standard Time: UTC +9) on 10th July 2019.
※The MHB research association accepts at any time new members who are in agreement with its aims. Those wishing to become members should apply through the following link: https://mhb.jp/admission
(2)Convention Dinner Fee
・Registration for the dinner will only be accepted from those who register in advance for the convention. The fee for the dinner is 3,800 Yen, regardless of the status of your membership.
(3)At the same time as registering for the convention, or within one week before or after, we would like to ask those participating in both the convention and the dinner to transfer the dinner fee to the following account:
・ Japan Post Bank
Account code 14470-50158621
Accountholder name: Yukawa Emiko
※In the case of transferring money from other financial institutions:
Name: Japan Post Bank (Bank Code:9900, Shop Number:448)
Type: Ordinary Deposit Account (普)
Shop name: 四四八 店 (Yonyonhachi)
Account Number : 5015862
Accountholder name: Yukawa Emiko
(※Although the name of the account is a personal name, this is a special account for the 2019 MHB Convention Executive Committee.)
※Please only transfer money one person at a time
※It is OK to transfer both the convention fee and the dinner fee at the same time
※Once paid, we regretfully cannot refund any payment for either the fee for participation or that for dinner.
※The remittance fee should be paid by the applicant. Please note that the fee will vary depending on the method of transfer
Guidelines for Registration
・In order to prepare documents for the convention and SIG meetings we do ask that as much as possible applicants register in advance. Of course, on the day participation is acceptable.
・In order to apply in advance, please use the following link to access the MHB pre-registration website: http://urx2.nu/aWP0
※If you are living overseas and have difficulty transferring money, please register using the aforementioned link. As overseas remittances are expensive, please pay in cash on the day of the convention (General member / Student member: 2000 Yen; Associate member / Non-member: 4000 Yen). However, if you wish to participate in the convention dinner, we cannot accept payment on the day due to the need to make prior arrangements. In this case, please ask someone living in Japan to transfer money on your behalf.
Call for Proposals
This is a call for proposals for oral presentations, poster presentations, and demonstrations. Please read the application requirements and submit your proposal.
【Application Requirements】
1.Content of proposals:
*Unpublished content related to the field of the MHB research society
*For the aims and target area of the MHB research society, please follow this link: https://mhb.jp/kaisoku
2.Languages for the presentations:
Japanese; Japanese Sign Language; English. (However, for the purpose of giving examples, words from other languages may be included)
3.Deadline:
Friday 31st May 2019 23:59(Japan Standard Time: UTC+9)
Saturday 15th June 2019 23:59(Japan Standard Time: UTC+9)
4.Where to Submit:
5.Requirements for applicants:
Applications are limited to MHB members. This applies to not only main presenters but co-presenters too. Please refer to the following link on details of how to apply for membership: https://mhb.jp/admission
※One MHB member cannot be the main presenter for more than one presentation.
※All co-presenters are required to attend the convention
※It is not possible to choose the day of your oral presentation, poster presentation or demonstration
6.Presentation categories:
Oral Presentation (research presentation / practice report); Poster Presentation; Demonstration
7.Presentation format:
(1) Time
Oral presentations should be 20 minutes long with 10 minutes for questions and answers (total: 30 minutes). Poster presentations and demonstrations should be 60 minutes long.
(2) Format
Oral Presentations:The first twenty minutes should be unilateral – from the presenter to the listener. Following this, there should be ten minutes for questions from the audience. It is possible to use devices such as personal computers.
■Poster Presentation:Presenters should answer questions from the audience on the content of the poster. (Poster size is A0 size <84 cm × 119 cm> or within one sheet with a size similar to that). If you wish to display teaching materials other than posters please confirm with the executive committee beforehand.
■Demonstration:Present the results of the development and practice of teaching materials and teaching methods either by computer of by using the actual materials. The listeners should be able to touch the materials while exchanging opinions and asking questions. Personal computers and posters may be used.
8.Application procedure
(1) Please send your personal information as an attachment to the e-mail.
※Please download and use the "Applicants Personal Information" form.
(2) Please send the title of the proposal as well as a summary as an e-mail attachment in accordance with the following instructions:
※All submissions, regardless of category, should be B5 size (182mm x 257mm), with 37 characters and 31 lines over 2 pages. Please download the "Template and Guidelines for manuscript preparation".
※ You can download "Applicants Personal Information" form to submit and "Template and Guidelines for manuscript preparation" at the time of application from here.
9.Points on which proposals will be judged
■Oral Presentations
1) Is the theme appropriate for the MHB research association?
2) Does the research contribute to the improvement of practice and research on the Mother Tongue, Heritage Language and Bilingual Education?
3) In the case of research presentations are the research motives, a summary of previous research and a research position stated? In the case of practice reports, is the significance of the research practice specified along with the research subject and research method? Have the results and considerations been included?
4) Are the presentation contents unique, creative, and meaningful compared with previous research?
■Poster Presentations and Demonstrations
1) Is the theme appropriate for the MHB research association?
2) Compared to existing research, teaching practice and teaching materials, is it distinctive, original and meaningful?
10.Notification of Acceptance
Readings of proposals will be carried out by several referees without knowledge of the applicants' names. Applicants will be notified of the results by Friday 21st June 2019. Those who have been asked to revise their application summary will be required to submit a revised manuscript by Thursday 11th of July, 2019.
2019 MHB Convention Organizing Committee